Aim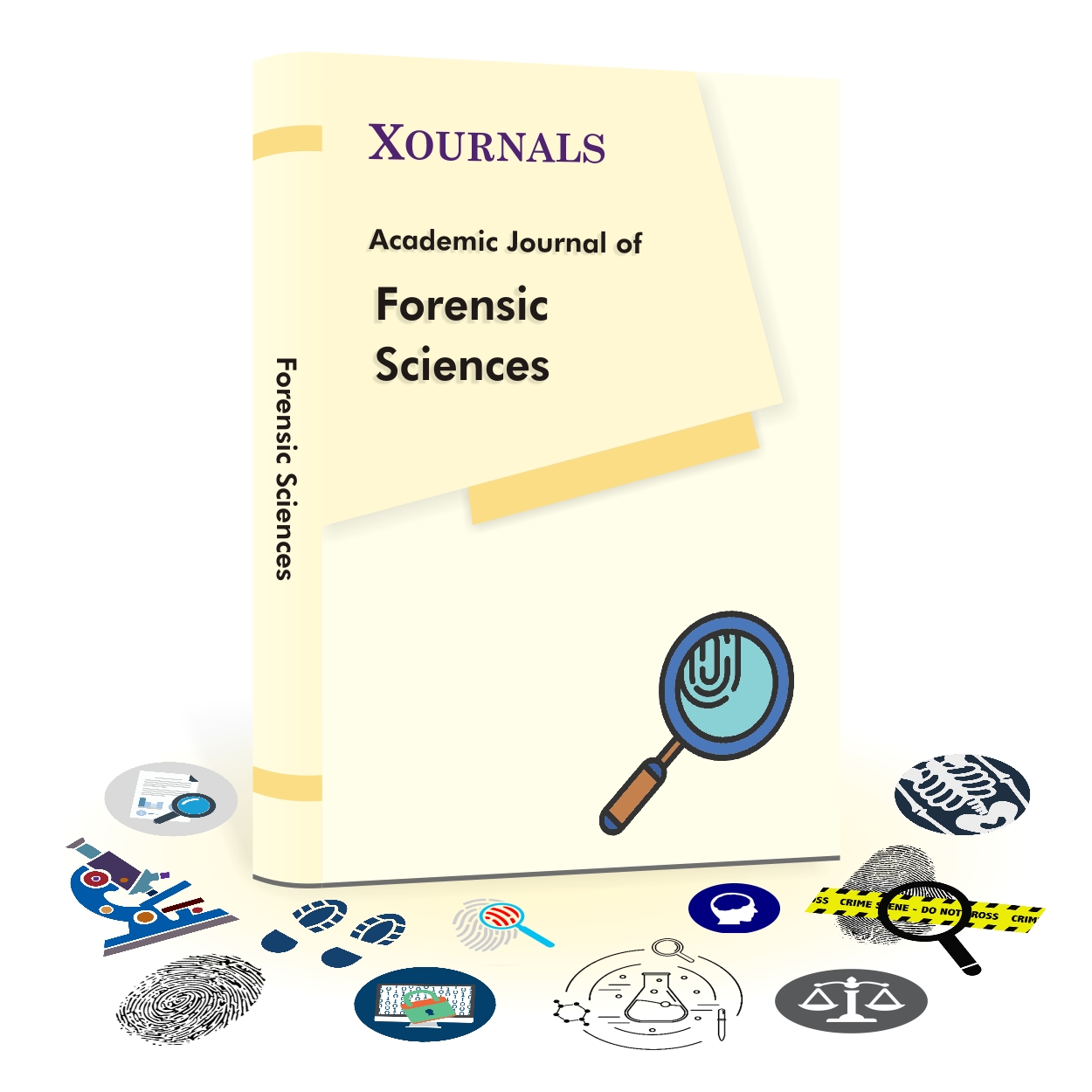 To build an eminent platform for students, researchers, scientists, experts, and others for publication of their novel innovations and discoveries.
Open Accessed
Academic Journal of Forensic Sciences (AJFS) is a noble reviewed open accessed journal published by xournals.
Overview
Forensic Science involves the application of general science to the criminal justice system. It deals with the collection, preservation and analysis of evidence encountered during the process of investigation. AJFS core vision is global expansion of forensic science and its related areas and exchange of ideas which greatly emphasize the development and practice of new innovative research methods that can be applied in different fields of forensic science.
Research Scope
Collection of Evidences




Criminal Investigation




Cyber Forensics




DNA Fingerprinting




Fingerprint studies and Dactyloscopy




Forensic Anthropology

Forensic Ballistics




Forensic Biology




Forensic Chemistry




Forensic death investigation




Forensic Documentation

Forensic Entomology




Forensic Genetics




Forensic Law and Ethics




Forensic Medicine




Forensic Odontology




Forensic Pathology




Forensic Photography




Forensic Physics




Forensic Psychiatry




Forensic Serology




Forensic Toxicology




Pharmacology




Wildlife Forensics



And other related areas

Types of Articles
Articles, Research Paper, Review Paper
Publication Frequency
Half-Yearly.
Copyright
Manuscript submission indicates that authors have detailed knowledge of editorial policy and publication ethics. Lawful privileges are granted to a publisher for their work. Authors agree that their articles remain enduringly open access for one and all under the terms and conditions of the xournals.
Review Policy
Submitted articles before publication are revised by editorial board associates and other experienced experts from the point view of evaluation and corrections. xournals follows a blind review policy.
Publication Fee
No Publication Fee for IASR Member.
*Certificate for All Author/s Provided individually

Contact
info@xournals.com